G- YO TECH LLC
Photography, Videography, Post-Production
one stop shop for all your production needs.
Another feather in the cap for GYotech
An Opportunity To Record An Exclusive Interview With Vivek Ramaswamy, A Distinguished Presidential Candidate For The Upcoming 2024 Elections. The Interview Was Conducted By WION (World Is One News) And Was Filmed By G-Yo Tech LLC In Pennsylvania In July 2023.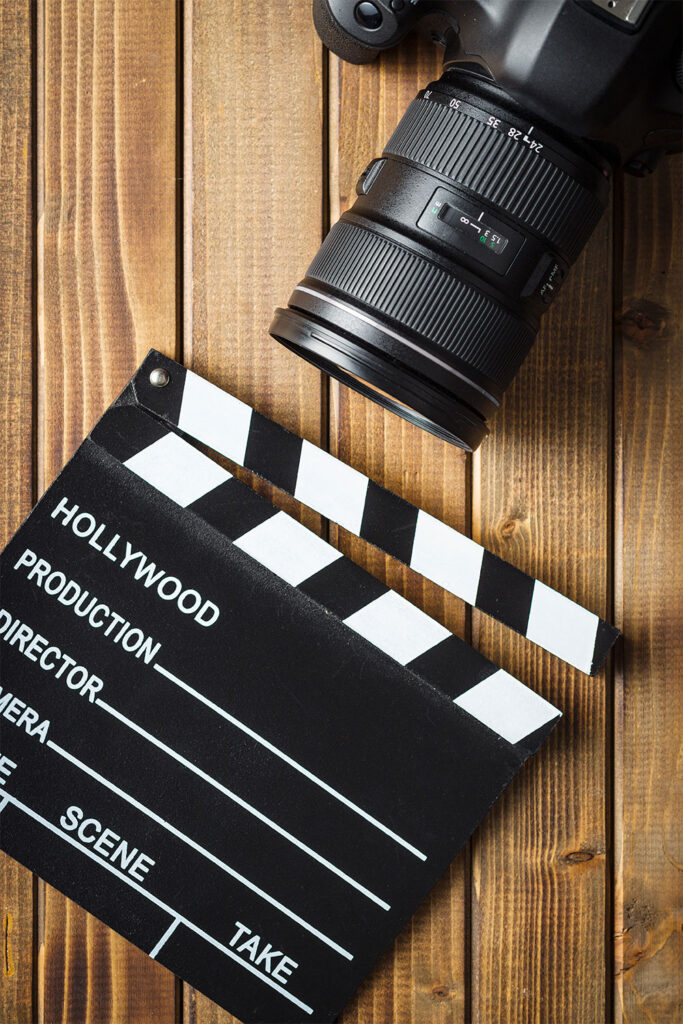 Welcome to our media production website!
Anyone can click pictures, anyone can record videos and anyone can edit using available digital solutions and then there's G-yo tech that can bring out the joy behind every smile, the subtle emotion behind a look, make you relive the day. To be a true photographer, videographer and an editor all you need is passion, vision and experience! With 20+ years of experience in media, G-yo tech can cater to every need of your video and photo requirements. Our mission is to create timeless images that will help you relive your special moments for years to come. We are committed to providing you with stunning images and videos that will be cherished for years to come. Our team is passionate about photography and videography and we strive to create beautiful and unique works of art for each and every client. Private events, TV shows, Social Media content, Corporate events, Web Series .. name it and team G-Yo tech will share the expertise to capture the memorable moments in every creative way … all working within your budget!! If you're looking for a photography and videography team that will capture your special moments in an artistic and professional way, look no further. Contact us today to learn more about our services and to book your session!
What we Do
LIGHTS, CAMERA, ACTION .. is what we breathe!
To be that person behind the camera needs a lot of creativity, patience, passion and hardwork. And that's exactly what we do! Being a video editor for such a long time and working on various projects over the years, we know how to take that creative 'shot'!
Every year G-yo tech adds one more feather in the cap! Along with private events like birthday parties, weddings, anniversaries, Half-sari ceremonies, Baby showers, Bridal showers, graduation celebrations, sweet 16s, arangetrams etc.
Video Gallery
Visit our video gallery for wide range of video content from private events to TV shows, from documentaries to social media content. We have it all!
"We engaged G-yo Tech Photography for my daughter's graduation ceremony. It was a great pleasure to deal with her. She is very friendly to guide throughout the process. My daughter usually is very reluctant to give poses for photography. The photographer developed such a good rapport with her that entire photo session was such a breeze. It ended up being a very productive session. We all are very happy with the final pictures."
Wow! You have been such a pleasure to work with and to get to know! You and your photos are so beyond expectations. I love that you don't just take pictures, you capture moments. You are so incredibly talented and we were so lucky to have you! You're totally awesome and we'll see you in 2021 for our next events."
"Gayatri has been an absolutely delightful find for our wedding – a talented photographer and a wonderful person. We came across Gayatri literally the very last minute – the night before our small wedding during the Covid times, we reached out to her through a referral. Gayatri as a true professional, exceeded our expectations in every way. She was there on time, captured beautiful candid moments, not just of the bride and the groom but everyone present without being intrusive. She was so easy to work with, it did not feel like we were posing for our portraits, it just seemed in the moment. Our second event was in the night and she did an amazing job of capturing the minute details even in the minimal lighting. It has brought us such joy reliving those moments – thank you so much Gayatri for making these time-less works of art for us to cherish forever!"
"Team G-yo tech really made my sister's Sweet Sixteen feel like it wasn't during a pandemic. It was really disappointing that we couldn't throw a huge bash for her like usual, but the photos that team G-Yo Tech took made it seem like everything was perfect! The Central Park venue and the photo poses that Gayatri suggested all brought out the best features of my sister and really complimented her. They are very easy to converse with and took our wants very seriously. Their professional attitude and excited energy made the photo shoot a very fun experience! We are all very satisfied with our experience with the team and will be sure to use their services for all of our events in the future. We will treasure the pictures she took for us forever! Thank you team G-Yo Tech!"
A true professional who captures lively and candid moments of the event – a treasure to cherish every time we run through the pictures. Thank you for your wonderful clicks and hope to have you in our future events.
I had the pleasure of connecting with the G-Yo tech team when we worked together on Aathwani Sadabahar- a show for Zee TV. Their motto seems to be " Exceed Expectations ". It was a small idea that they transformed into a reality. The team headed by Gayatri is exceptionally creative and talented. Their 'can do' attitude and professionalism made the entire process stress free. Gayatri , with her expertise in everything from script writing to actual shooting to post production edits , leads by example . All of our episodes requested with very short deadlines, were delivered with high quality and on time. I would recommend G-Yo Tech to anyone looking for a committed , versatile and experienced team.
I connected with Gayatri and her G-Yo Tech team when our local Ganeshutsav mandal was picked to be a part of Ganesh celebration coverage for a TV show. It was the first time that we were a part of something like this but Gayatri made it a wonderful experience with her thoughtfulness and professional approach. The highlight of our segment was the Ganpati making workshop that is organized every year for kids and the way it was recorded and edited by Gayatri made every single child feel included. She has a very good eye for detail and caught many candid moments that a lot of us had missed on that day. She has a talent to create stories out of all the images that she captures with her lenses . She was somehow able to showcase all the important events , people and the idea behind our mandal in the short segment ! Would definitely recommend GYo Tech !